JUNE JAMZ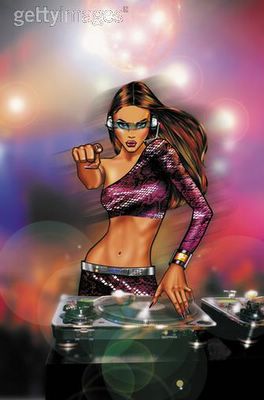 DJ DIVALICIOUS
All right, all right...I put the pen down and put on the headphones... Full of Divaness (components needed to be a Diva)
I have graduation party to do this month so I had to get into DJ Diva mode...
The Radio Show with NESS DIGI is on tonight. Sooo check me out from 3am-6am..
Here's your DJ DIVA for the month...each of these songs I would drop a bomb to...and I don't put a song on the list if I can't listen to everything straight thru. And I'm still
Mariah heavy
.
She's Number One Right NOW!
La Tortura by Shakiera is just hot
...I don't care that it's in Spanish..Alejandro Sanz steals my breath away with his gravely voice..
Besides I'm Dominican so I can understand the lyrics...
Anyway, detailed reasons for my choices here.
Holla at ya girl!
June Jamz
1. Common - Corners Remix
2. Fat Joe ft Nelly - Get It Poppin
3. Memphis Bleek - Like That
4. The Pussycat Dolls - Don't Cha (Feat. Busta Rhymes) -
5. Timberland & Magoo feat Fat Man Scoop - Now Drop
6. Pitbull - Tomo (Lil Jon)
7. Teairra Mari, Joe Budden - Make Her Feel Good (Remix)
8. Brooke Valentine ft Da Brat, Miss B, & Remy Martin - Girlfight (Remix)
9. Mariah Carey - Say Somethin' (Feat. Snoop Dogg)
10. Mariah Carey - Get Your Number (Feat. Jermaine Dupri)
11. Gucci Mane ft. Young Jeezy - Icey
12. Shakira feat. Alejandro Sanz - La Tortura
13. Jay-Z - Dear Summer
14. Mariah Carey Ft. Styles P. And Jadakiss - We Belong Together (Remix)
15. Mariah Carey - Stay The Night
16. Nick Cannon feat Anthony Hamilton - Can I Live?
17. Marques Houston - All Because Of You
18. Trey Songz - Just Got To Make It (Feat. Twista)
19. 112 - What If
20. Destiny's Child - T-Shirt