Monday Mixtape #12 : Blue Eyed Soul From The 80's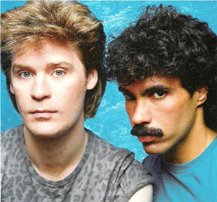 Hey Everybody ..It's DJ Diva and It's time for the Monday Mixtape!!!!
In setting up with ITunes I've found that it is necessary (?) to label the Mixtapes with episodes. I actually started the Monday Mixtapes in January so this week's episode is #12 and is
Blue Eyed Soul from the 80's.
My mom was an avid music collector and I remember her playing Wham and Hall & Oates like crazy. Of course I picked up on it so these are some of my favorites.
Stay tuned tomorrow for Tasty Tuesdays where I'll be highlighting the music of and
playing my interview with everyone's favorite podcaster Fave of the
Friday Favecast.
Listen Here:
Download at The Mixtress:
Track Listing
Everything She Wants - Wham
Genius of Love - Tom Tom Club
I Can't Wait - Nu Shooz
Don't You Want Me Baby - Human League
Out of Touch - Hall & Oates
Easy Lover - Phil Collins & Philip Bailey
Would I Lie To You - Eurythmics
Miss Me Blind - Culture Club
Faith - George Michael
What A Fool Believes - Michael McDonald
Higher Love - Steve Winwood
I Can't Go For That (No Can Do)- Hall & Oates
Wake Me Up Before You Go-Go - Wham
Girls Just Wanna Have Fun - Cyndi Lauper
I'll Tumble For Ya - Culture Club
Tell It To My Heart - Taylor Dane
Never Gonna Give You Up - Rick Astley
Been Around The World - Lisa Stansfield
Labels: Monday Mixtape, Old School Mixtapes